Organization says industry must aspire to keep horses under its care alive and create a culture of 'zero tolerance' for death of horses in training and on the track
Washington — Today, Animal Wellness Action and the Center for a Humane Economy called on Thoroughbred racing industry leaders to embrace the goal of "no young, healthy horses dying on tracks in training or competition" in the wake of a cluster of deaths of healthy horses in the run-up to the 149th running of the Kentucky Derby.
Seven horses died at Churchill Downs last week, stirring the conscience of the American public and causing responsible leaders in the horse racing industry to take a closer look at a culture that treats regular deaths as an inevitable consequence of competition.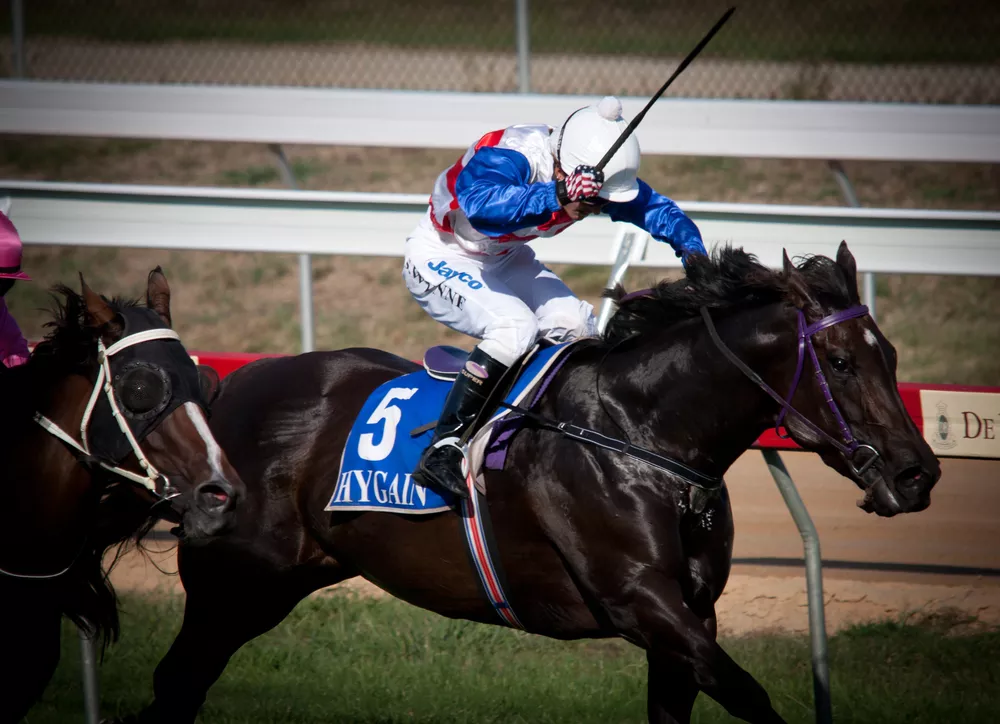 That rash of deaths reminded many racing followers of the 42 horse deaths in 2019 at Santa Anita in California. Responding to public concern about the deaths, industry leaders instituted policies to address horse safety, and the toll of dead horses in 2022 diminished to 12 at that premier racing venue.
The sport's new national governing body – The Horseracing Safety and Integrity Authority (Authority) – begins implementation of a national race-day antidoping regulatory plan this month. That plan will bring long-needed uniformity to a patchwork system of regulatory control built around the work of 38 distinct state horse racing commissions. The Authority also has broad authority to institute changes to improve horse safety at Thoroughbred tracks.
Animal Wellness Action and the Center for a Humane Economy are calling for a culture change within the industry and specific actions by the Authority to reduce on-track deaths of otherwise healthy horses:
Robust enforcement of the race-day doping prohibitions, with meaningful national suspensions and other penalties for violators of the rules. The Authority, set to start on-track implementation May 22, should accelerate its work and apply its anti-doping rules prior to the running of the Preakness (May 20), especially in light of the events preceding the Kentucky Derby.
Banning the use of the whip in American racing.
Developing a plan to hold trainers and owners accountable to reduce death rates for racing horses to levels approaching zero, with appropriate national suspensions for trainers whose horses die at the tracks.
"The moon shot for the industry is to achieve a zero tolerance for on-track deaths," said Wayne Pacelle, president of Animal Wellness Action. "A ban on reckless doping is just one key element of getting to zero deaths. It will also require breeding of horses for soundness, keeping unfit horses out of competition, and committing to making proper veterinary assessments in real time to safeguard the well-being of the animals."
Pacelle also said, "By creating the Horseracing Integrity and Safety Authority, Congress has provided a mandate for protecting horses in American racing. Horse safety at the tracks should become the top priority for everyone involved in the business."